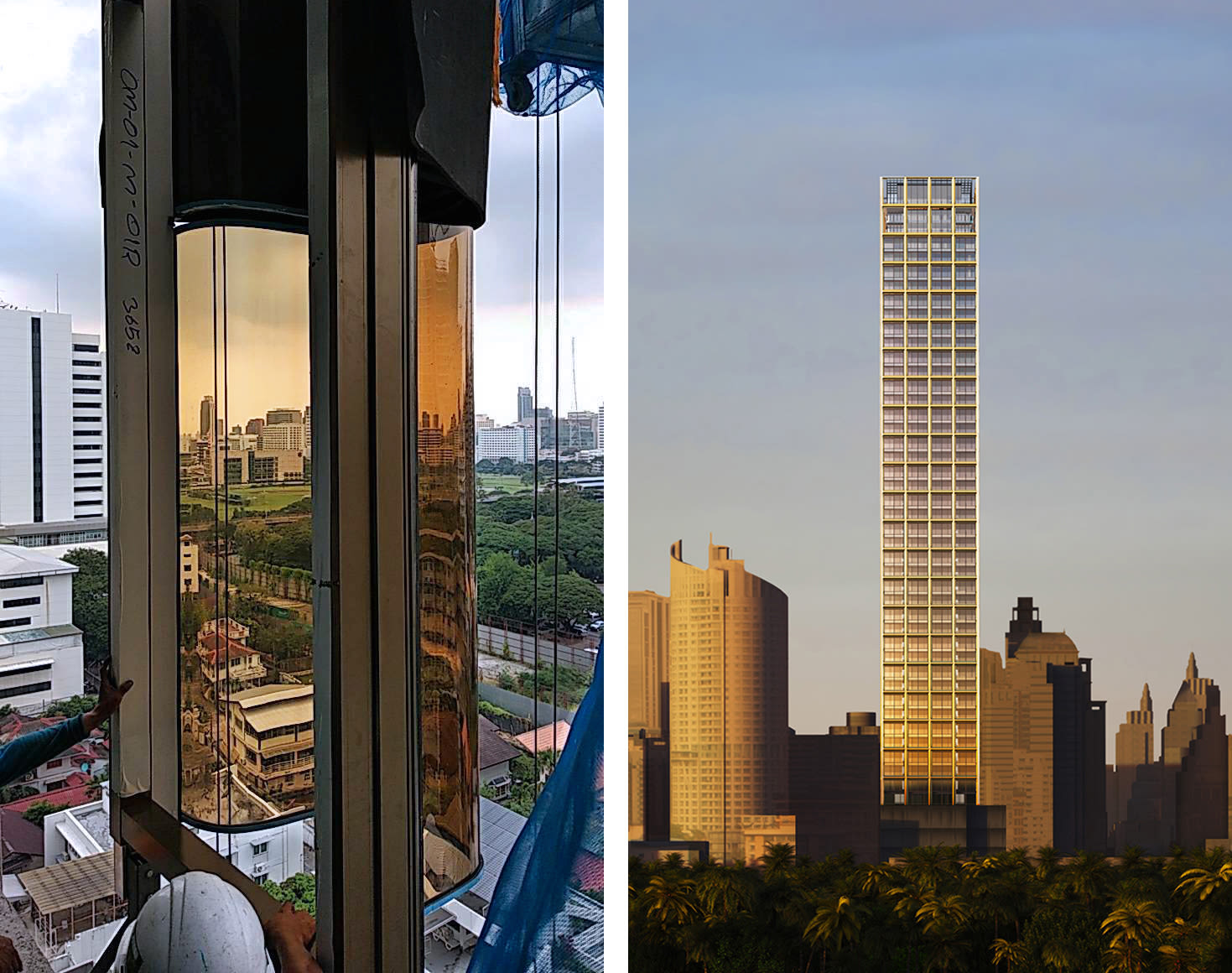 BANGKOK RESIDENTIAL TOWER REACHES KEY MILESTONE
The installation of the 3D curved glass elements has started for the Nimit Langsuan project in Bangkok (Thailand). The use of this glass element – on scale that remains unmatched – asserts the timeless yet contemporary character of the high-rise building. The 55-story residential tower pierces through the park-side urban fabric by distinguishing itself with its bold yet classical architectural language. It loses substance but not geometry–it embodies the paradox of lightness composed in a sculptural and textured design.
The tower demarcates a new vertical axis in the city's geometry by reaching heights of 210m and emerging from the already elevated site to assert itself as an abstract and pure element, uncontaminated by the urban context. The key glass elements return in the interior of the main lobby, while the black granite flooring of the elevators lobby takes its grid-pattern from the facade, sparking a visual déjà vu effect for residents.
Design by Antonio Citterio Patricia Viel with The Beaumont Partnership